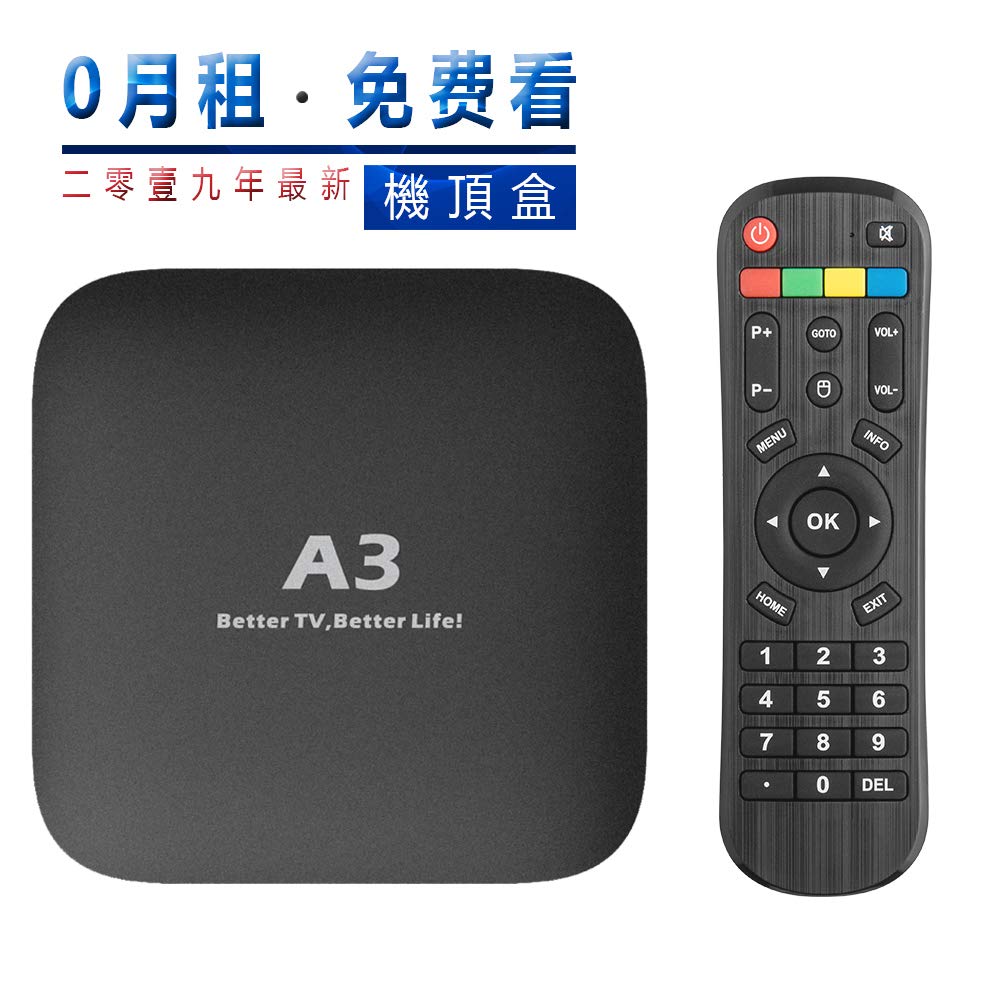 A3 TV Box Chinese 2019 Newest Updated A2 TV Box for Mainland China, Hong Kong and Taiwan Live Broadc
最新三代,A2 最新升級。更快,更清晰,更穩定。簡單易用,所有的中文應用已經預安裝,通過WiFi或是網線連上網絡即可觀看中文更有海量第三方應用,遊戲、K歌,無限功能擴展。
150+ 中港澳台灣電視直播頻道,50+大陸港澳台熱門直播頻道七天回看
10000+部粵語普通話歐美電影,8000+大陸香港TVB熱門電視劇實時更新,追劇不再有壓力
200+ Popular Chinese Live Broadcast Channels, 100+ Popular 5 Days Playback Channels, 10000+ TV Series, Films for Video-on-Demand, supporting Mandarin and Cantonese. Ultra HD 4K/2K Visual Enjoyment Chinese - Supporting H.265 HEVC Decoding Technology, 3D, experience true-to-life picture quality and catch your eyes. Support standard 2.4G WiFi and build-in 10/100M fast Ethernet to connect port and devices, which makes home entertainment easier through A3 TV Box Chinese 2019.