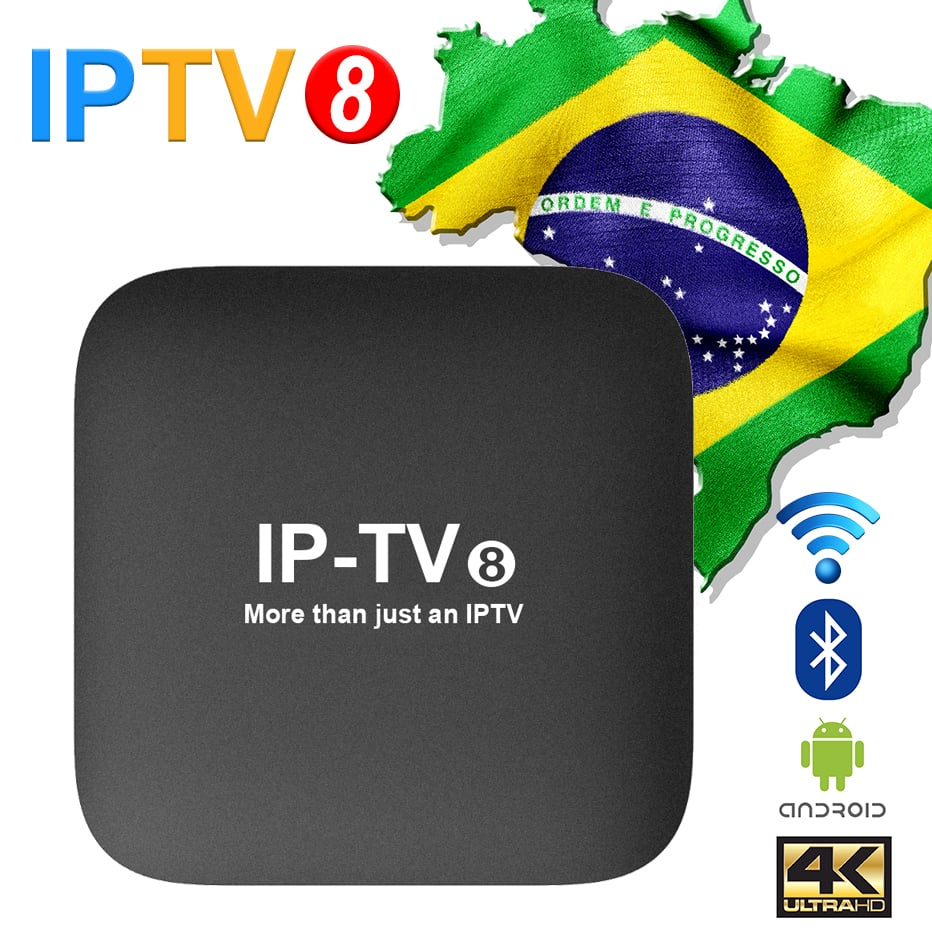 2019 New IPTV8 4K Brazilian Portuguese TV BOX IPTV 240+ Live TV/Cine/Playback
· New on the faster IPTV8 (8th generation) with the ability of watching your smartphone videos on your TV. Brazil TV stations, Movies in Portuguese. There are over 240 live channels from Brazil and 30 channels in 7 days on demand playback. It is better than paid subscriptions. You can watch a lot of soccer matches not available on American TVs. It is great for Brazilian immigrants and students. This device may not work normally in Brazil and Uruguay.
· The new IPTV box now supports more H.265 HD channels compared to other services and comes with advanced technology for stable and smooth streaming. The Stable Playback technology provides uninterrupted streaming of original TV programs in High Definition (HD). It's perfect for people who have larger TVs (LEDs, LCDs, and Plasmas) as it would provide much better clarity through the HDMI connector.
· Just like all the other IPTV devices. Once you've purchased this box, you do not have to pay any monthly subscription or any additional charges to view the content during the period of one year, after this period you renew whenever you want, after that just contact us